Let your notes work for you
Do you often need to take notes or meeting minutes? Do you want to efficiently track actions within those notes? Do you consider yourself a geek? Then Coffee Break is the right tool for you!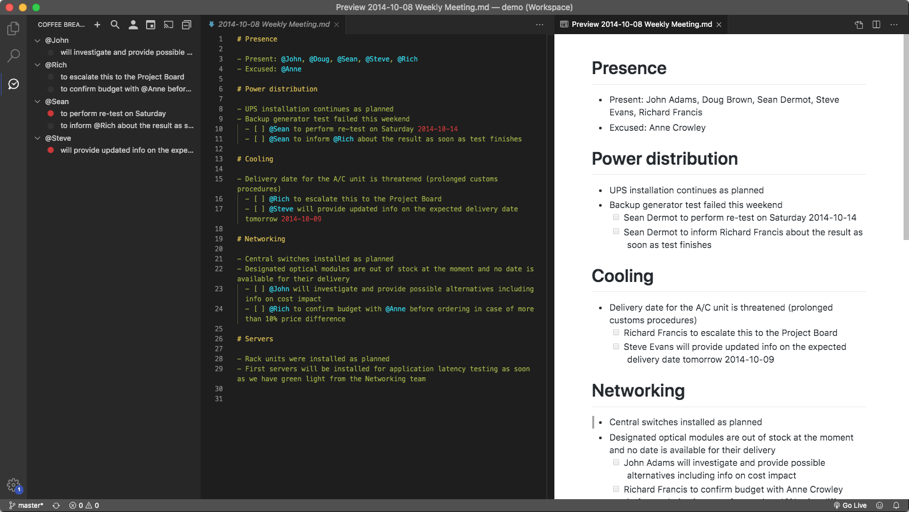 Coffee Break is an extension of Microsoft's Visual Studio Code for efficient meeting minutes management. It covers the following main functionalities
Write notes and meeting minutes in plain text using Markdown format
Preview your minutes as formatted HTML and send them to meeting participants
Mark actions within notes, assign owners and due dates
View all open actions and filter them using owner and due date
Collaborate and share notes with your colleagues
You can store your notes on any cloud filesystem (Dropbox, Google Drive, etc.) and have them available everywhere.